Absorbent Poly Pads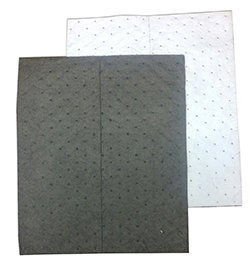 PA-001-GR
Gray Universal Poly Pads, 18"x18"
PA-002-W
White Oil Poly Pads, 18"x18"

---
Great for clean-up and maintenance in shops, factories, and job sites. The gray universal pad is great for water and most other fluids. The white, oil-only pad is specifically designed to repel water and to seek out and trap oil-based fluids, even absorbing oil spills in water.