PTFE Sheet Gasket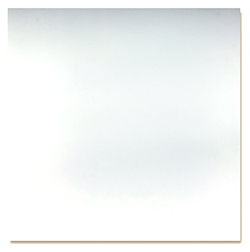 Style 3000 PTFE Sheet Gasket
TS-xxx
---
This is a highly stable material with uniform thickness and close overall tolerances. It can be machined, punched or stamped to produce such parts as washers, mechanical components, or gaskets. It can resist the severest of chemicals and is useful throughout the entire pH range of O-14. The inherent qualities of Teflon with its low frictional characteristics and non-sticking surfaces make this material useful in a wide variety of applications.
---
Temperature: 500°F
Finish: Smooth
Available Sizes: 2'x 2', 2'x 4', 3' x 3'
Standard Sheet Size: 36" x 36"
Thickness: 1/16", 1/8", 1/4"