Viton Rubber Gasket Material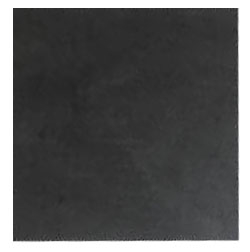 Style 730 Viton Sheet
VI-xxx
---
Viton rubber is a copolymer of vinylidene fluoride and hexafluoropropylene. It has good resistance to most chemicals and commercial fluids. It has an outstanding ability to retain strength at elevated temperatures and to withstand embrittlement during long term heat aging. It has outstanding compression set with the ability to recover following deflection at 302° F to 400° F. Can withstand temperatures up to 599° F for short periods of time.
---
Temperature: -40°F to +400°F
Tensile Strength: 1500 PSI
Finish: Smooth
Standard Width: 36" (Also available in cord, extrusions and strips)
Thickness: 1/16", 1/8", 1/4"