Flexible Packing Extractors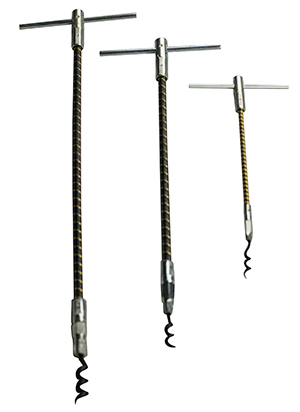 TL-104 FN-00 – 6"
TL-105 FN-01 – 7 1/2"
TL-106 FN-02 – 11"
TL-107 FN-03 – 14 1/2"
TL-108 FN-04 – 19"
TL-109 FN-05 – 24"
---
Designed to get into the most difficult areas. Manufactured from 1050 high carbon, heat treated steel. Handle grooves are designed to line up so that you get the best possible leverage from your wrist and thumb. The 15° and 30° angles will help give proper penetration around the shaft and into the packing gland. The set point will help reduce scratching or damaging the shaft or sleeve.