High Temperature Refractory Cement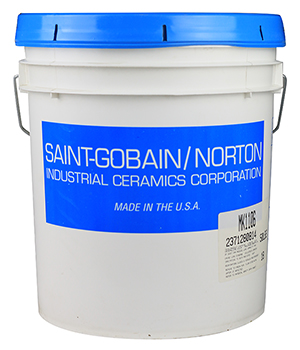 Cement Carborundum Mortar

CA-020
---
Cement Carborundum mortar is used for laying and pointing fireclay or other alumina-based refractory brickwork. It can be used in contact with most refractories at elevated temperatures and has a very strong set at low temperatures, making it effective for lower temperature applications. Because of its fine, smooth texture, it is well-suited for dipped joints. The shelf life of this mortar, particularly in hot weather, is very good compared to many other mortars.
Specifications Compliance
Federal SS-C-160A
Type III Grade U
Military: MIL -1-24244A*
ASTM: C195
Indicate on order when this compliance is required
Typical Physical Properties
Grain size 35F
Density (cast and fired) 113 lbs/ft3(1810kg/m3
Maximum Hot Face Temperature 3000°F (1649°C)
Water added per 100 lbs (45.4 kg)
Troweling: Use as received in pails
Dipping, brushing, spraying 4-8 pints (2-4 liters) (4-8%)
Set Time: Stiffens in 1 hour
The maximum use temperature stated is for continuous duty, "dry" heat, hot face service. Results may vary as affected by slags, hot metals, chemical fumes etc.
Carborundum_MK-1107_TechSheet.pdf

Download SDS

Download Technical Bulletin
---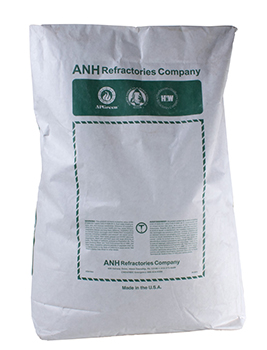 Kast-O-Lite High Temp Furnace Cement
KS-1600
Kast-O-Lite 1600 High Temp Furnace Cement/ 25lb bag
A 1600°F (871°C) insulating cement with outstanding low density and very low thermal conductivity that can be applied by casting or gunning.KAST-O-LITE_16_Plus_DataSheet2018.pdf

Download SDS

Download Installation Guidelines

Download Curing and Dryout General Guidelines

KS-2200
Kast-O-Lite 2200 High Temp Furnace Cement/ 55lb bag
A lightweight castable for temperatures to 2200°F (1205°C). It features low thermal conductivity and good strength for such a lightweight material.

Download Installation Guidelines

Download Curing and Dryout General Guidelines