Grafoil Ribbon Tape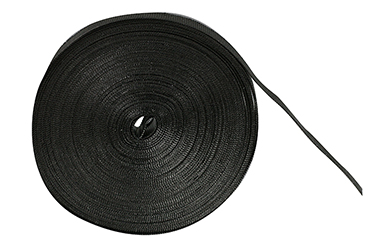 GT-780 – 1/4" x 25' Roll
GT-782 – 1/2" x 25' Roll
GT-784 – 3/4" x 50' Roll
GT-786 – 1" x 50' Roll
---
Graphite tape is made from pure graphite. It has been pre-crinkled to allow ease in packing almost any high temperature valve. Once installed it forms an almost permanent high temperature valve stem packing for use in boiler control and pressure reducing valves.
It can also be used on rotary shafts, rising and rotating valve stems, soot blowers and high temperature flanges. Suitable for pH 1-14 pressure to 3000 psi and a temperature range from -400°F to 5000°F. In neutral atmosphere, to 1200°F in saturated steam and to 800°F in an oxidizing atmosphere.
Can be ordered with a PSA backing for easier installation on vertical or difficult surfaces.
Ribbon Tape Kits are also available.