PREVIOUS NEXT • Page 27 SEALPRO Inc • (603) 669-2243 • Direct Dial


Carborundum
MSDS
Kast-O-Lite
MSDS

Driving
Directions

Black Beauty K-Wool Fireside Boiler Gasket Kits Safety Solvent Sphag Sorb Boiler Plates Water Columns
---
• High Temperature Refactory Cement is a product to be used where better insulation efficiency is required and a smooth finish is not essential.
It is made from nodules of rock wool and colloidal clays. When mixed with water to a trowelable consistency, the rock wool nodules retain their physical structure
and the dead air cells confined in them provide maximum insulating efficiency and light weight.
• This cement is easy to apply over metal surfaces. With its corrosion inhibitor, it prevents rust from forming at the bonding surface between
the metal and the cement.
• Effective to 1900°F (1040°C), our cement, containing no asbestos, is easily applied over large or small irregular surfaces not suited to blocks,
blankets or rigid insulation, and provides a monolithic coat of insulation without cracks or joints.
• High Temperature Refactory Cement is available in 50 pound plastic buckets. This format makes it ideal for both new construction and for maintenance work.
---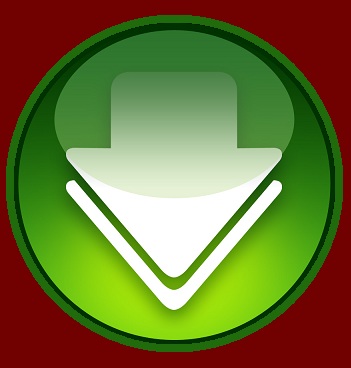 PDF view - Click Green Arrow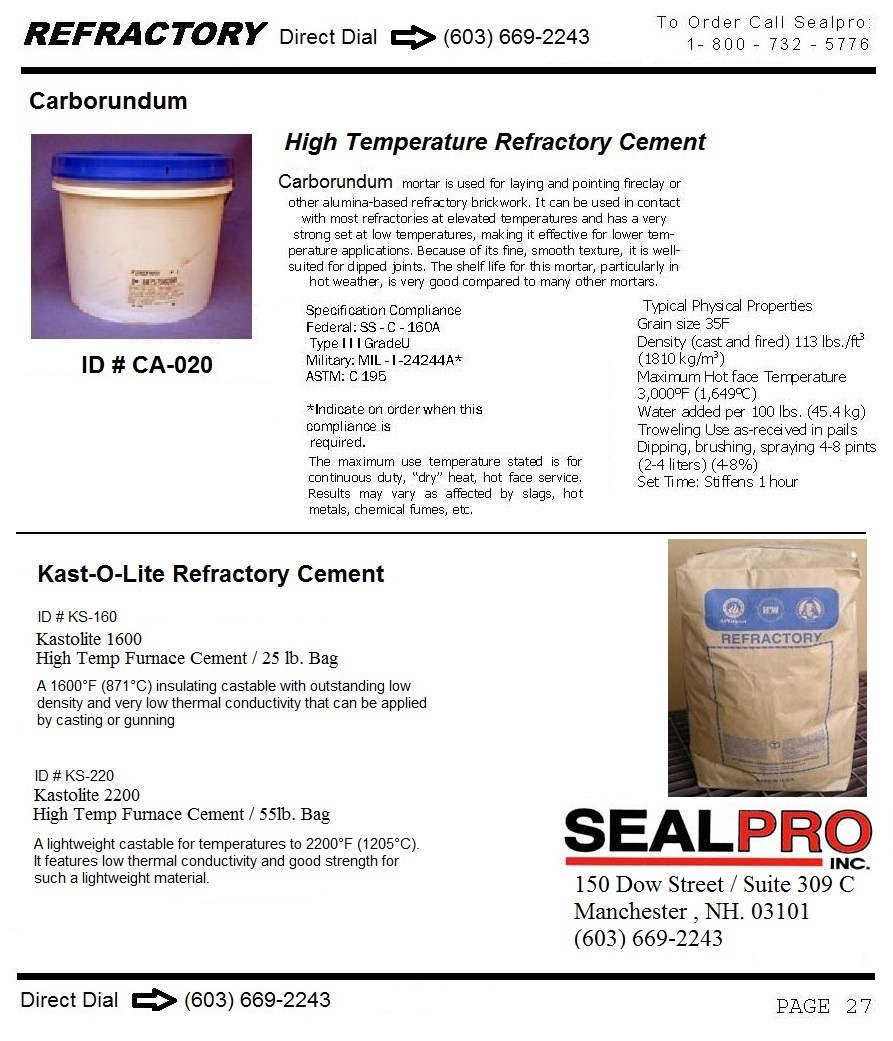 • SEALPRO Inc. 150 Dow Street Suite 309-C • Manchester NH. 03101 • TL:(800)732-5776 • Ext:202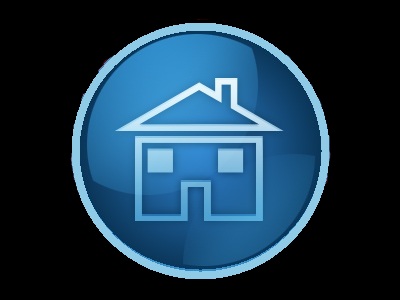 • Page 27 &nbsp BACK FWD • KAST-O-LITE® Refractory • Item ID #KS-220

© COPYRIGHT 2001 ALL RIGHTS RESERVED